Solar panels and renewable energy in general are big trends that we see globally. At least 92.7 billion solar panels are in use throughout the world today. This is fortunate for affiliate marketers, as such popular products make for an easier lead generation and bring higher returns to those who promote them. In this article, we cover the distinctive features of the solar panels vertical and why the product is so popular, discuss the approaches to building a well-performing campaign flow for white-hat leadgen and talk about budget restrictions. Join us on this green route to high profit!
---
What solar is about
The main product in the Solar Panel vertical is, not surprisingly, solar panels that come in a variety of shapes and sizes. Solar panels collect energy from the sun and then convert it into electricity. We will concentrate on the most traditional solar configuration — a flat panel that gets secured to someone's roof.
The idea of using more solar panels is gaining more and more traction with the eco-friendly trend going strong. Among the users, solar energy is considered to be the best renewable source as it is abundant, reliable, and pollution-free. Below, you can see the growth in demand for solar energy and the upswing in solar generation throughout the world.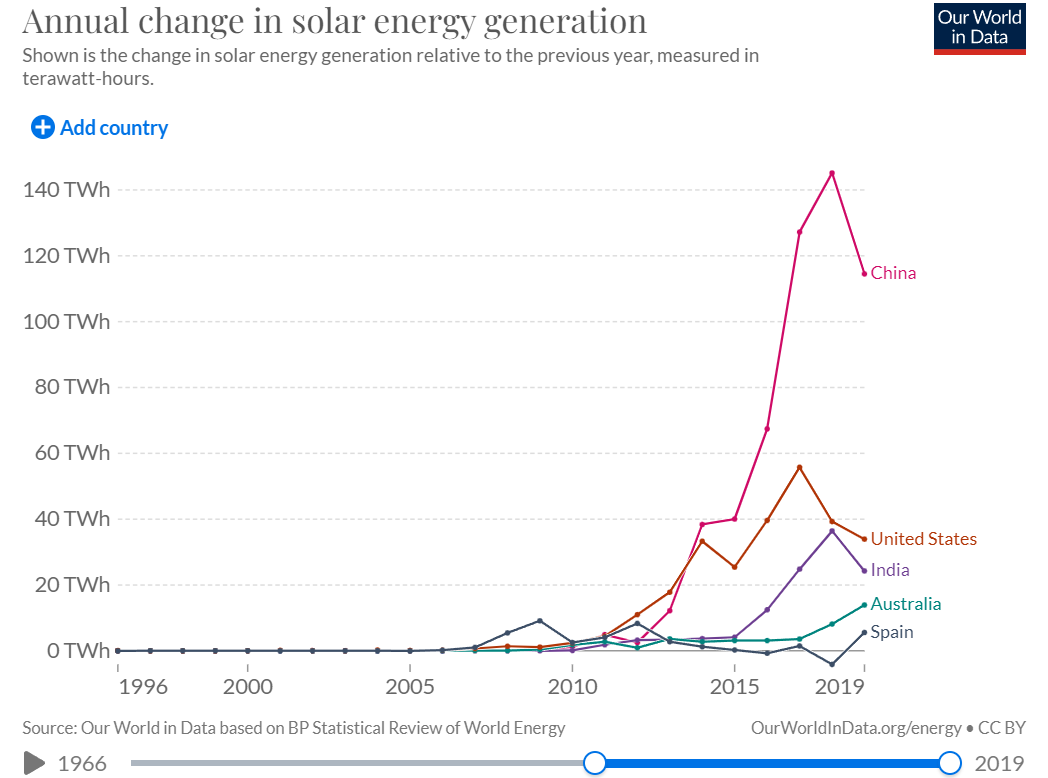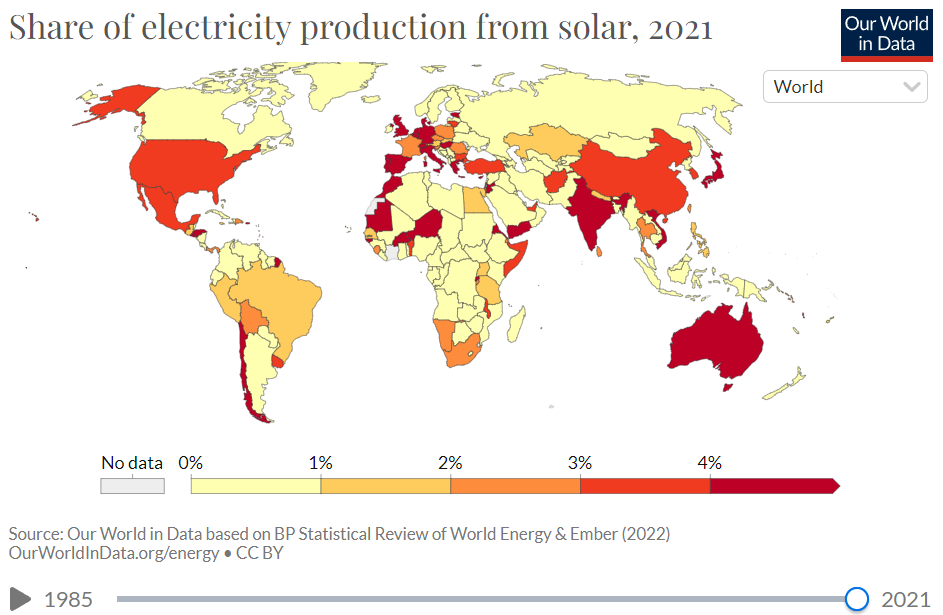 Campaign flow
The campaign flow echoes the traditional white-hat lead generation funnel: marketers promote a product with additional services like delivery and installation.
Paid advertising or SEO websites attract users and provide some information about the product.

By clicking on the ads, users get to the landing page that sheds more light on the subject of solar energy and offers to place an order via a lead form. On such a lander you will usually find multiple CTAs (calls to action) in form of banners and buttons, additional information with product properties or USPs (unique selling points), contact data of the manufacturer, etc.

Source

There may be additional bonuses like cost calculators (estimate the number of panels you need for your house) or info leaflets (solar statistics and economic benefits of going green). The goal of a lander is to convince users that this brand is the perfect match to cater to their needs.

The lead form requires personal data including name, age, occupation, home address, phone number. This is necessary both to evaluate the eligibility of the lead and to place an active order for solar panels.
There are strict lead eligibility guidelines: only home owners can place an order, no distant relatives or tenants are allowed. Thus, lead generation campaigns within this vertical should target an audience of 25–70 y.o. because it discards the younger audience that is less solvent and includes the retired seniors who have accumulated some wealth.
Reflex Affiliates applies an automated lead validation process based on the answers that users have provided in the lead form: leads with invalid contact data, tenants, flat owners, unemployed people, or those older than 70 y.o. are rejected at this stage. This makes for an almost 100% approval rate on the part of advertisers.
Creative approaches
Most creatives in the Solar vertical feature the product in some way or another. However, to boost your campaigns and make them more successful, it is better to think out of the box and refrain from using generic pictures of solar panels that you can easily find online. As with any ad campaign, it is better to stand out among the competition and use drawings or infographics, for instance.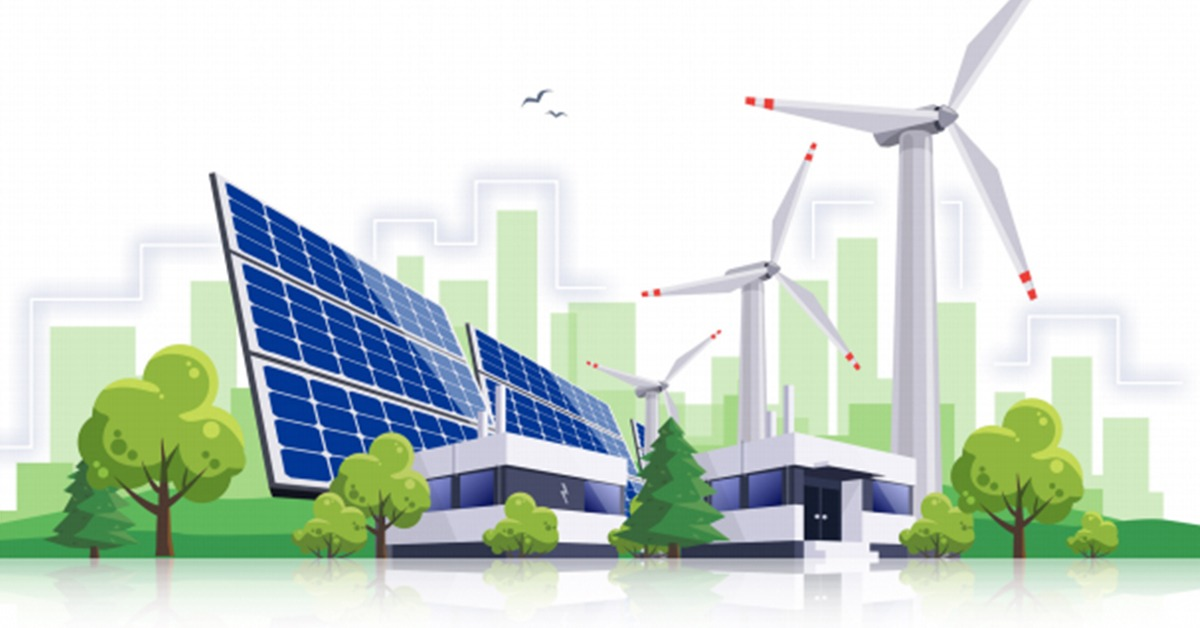 Here is another example.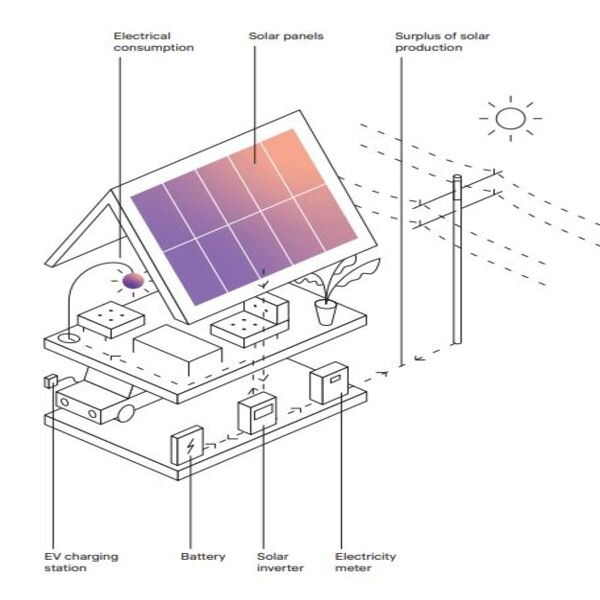 Another important point to bear in mind is that your unique and creative approach should not be misleading in any way. Portraying items or configurations (e.g. solar pergolas or artistically arranged solar panels) that are not available under the offer you promote will cause distress and lack of trust on the part of the audience and troubles for the advertiser. Balance your approach to be creative yet not misrepresent the product. When in doubt, don't hesitate to reach out to your affiliate manager for support and guidance.
One more crucial asset of your campaign is text or copy. It needs to really sell the product with all its features and qualities. Invest your time and effort in creating a text that will resonate with your audience or hire an experienced author to do it for you. Moreover, in Reflex Affiliates we have white-hat Solar offers (for France and Spain, other countries will follow in 2022) that include partial compensation of costs for the customers, so it is crucial to make use of this unique proposition in your headlines and copy. If in doubt, reach out to your dedicated manager, they are always happy to assist.
Traffic sources
Among the traffic sources for Solar offers, we would recommend native, email, and Facebook — these are more traditional for this vertical. However, TikTok has recently joined the throng. It all depends on your audience, as usual. Older people would most likely hit the ad in a Facebook group dedicated to the influence of solar panels on the community. The younger generations are likely to notice a catchy video on TikTok, but it may be tricky to push home improvement products to such an audience. The viable approach here is "save money on lower energy costs" as this is relevant to people of any age.
Budget
Let's talk about money.
First, what payout rates can one expect in the Solar vertical? It's lead generation, so the go-to payout model is CPL or cost-per-lead with an average rate of 12 to 16 EUR. To get things into perspective for you, with Reflex Affiliates an experienced marketer drives up to 2.5–3.5K leads monthly within the Solar vertical alone.
Now, how much do you need for a start? This depends on your experience and your toolbox. You will be better off with a designer and a copywriter on your team. A quality tracking solution and a spy service will also come in handy. So, estimate your budget to cover all the standard running costs, add a bit extra for a safety net, plus always keep a decent A/B testing budget.
Conclusion
Solar panels vertical is one of the hottest sub-verticals within white-hat lead generation, and it is wise to take advantage of the high demand. White-hat Solar affiliate programs and offers are a great shot for more experienced affiliates because the quality of traffic is a must, and it is important to think the campaign flows through and set the targeting properly. Nevertheless, give this vertical a shot and Reflex Affiliates managers will assist you every step of the way.