Recently, we have introduced our Upsell Program that allows you to monetize your traffic to the utmost degree without any extra effort on your part.
As you know, every offer has a conversion flow that ends with the target action. Affiliate scores a conversion, advertiser gets the lead, the user gets the product and is ready to move on. But this does not have to be the end of the flow. You already have the user's attention, so why not offer something more?
This is where the additional monetization kicks in: once you drive a lead to one of our in-house offers, the user will receive a warm SMS with a link to a Thank You page, that features similar offers. For example, a person who has converted on a Solar Lead gen offer gets a message saying: "Thank you for choosing us. Maybe you would also like to insure your house? We have just the offer for you." 
It is easier to convert a person who already trusts you. Besides, repeat orders and upsales have another pleasant feature — users have fewer forms to fill. This is always an advantage.
In addition to an SMS, we also have a Thank You page that users see after they convert, which also adds to the retention.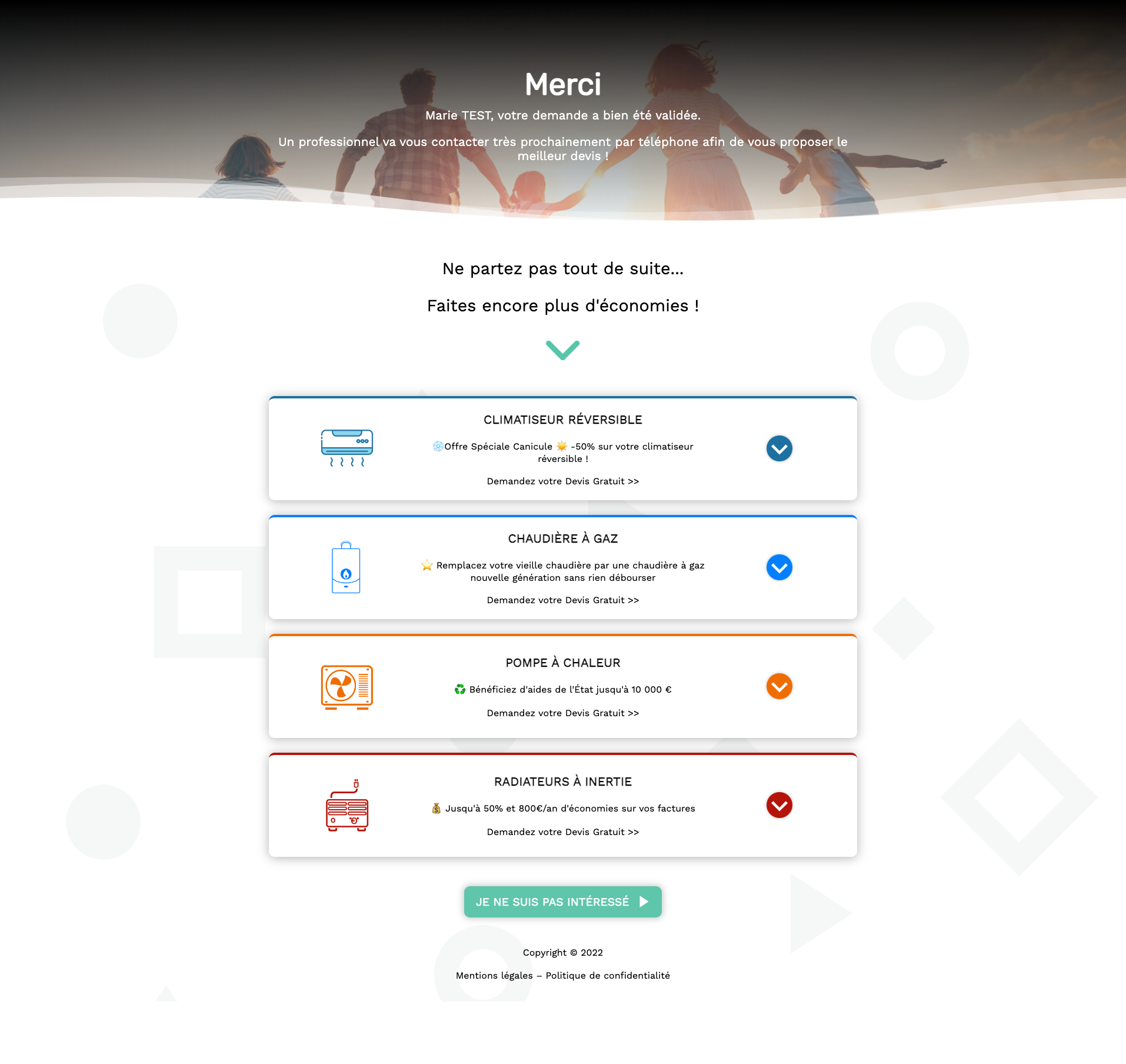 This way, our upsell program enables additional monetization of your traffic. In the meantime, all you have to do is keep up the good job: drive traffic to the most suitable offers, optimize your campaigns, and do your best.
And the Reflex Affiliates team will take care of the rest.